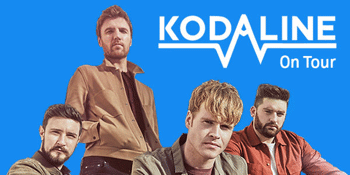 Metropolis Touring presents
Kodaline - 2nd and Final Show!
with special guests
170 Russell (Melbourne, VIC)
Monday, 18 March 2019 7:30 PM
Brought to you by Metropolis Touring.
Anthemic indie-rockers, KODALINE return for the first time since their Sold Out 2014 Tour!
"Everything a live show is supposed to be" (AMB)
Performing their hits All I Want, High Hopes, Follow Your Fire, The One, Honest, Born Again, and more!
"They are about honesty. You can find it within their music, and I found it in their live performance" (AMB)